HOME > KEIKIインターナショナルスクールブログ > アーカイブ > 2018年5月
KEIKIインターナショナルスクールブログ 2018年5月
Today we learned about all kinds of transportation. In the morning we went on a walk outside to see some of the different cars and trucks, and also found colors and shapes. In the afternoon Reggio lesson we learned about friction and how it makes things move slower as it gets stronger.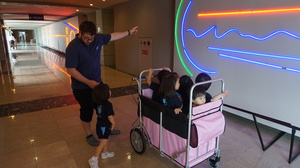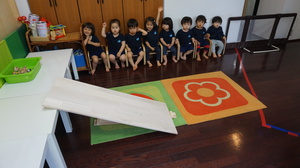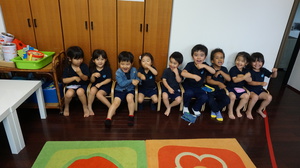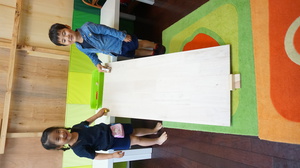 7月23日(月)10:30-11:45分を予定しておりましたKEIKI授業参観、保護者会ですが、
お時間が10:00-12:30に変更予定です。
詳細につきましては、決まり次第お手紙にてお知らせ致します。

どうぞよろしくお願いいたします。

Today was a very busy day for our students. We took a trip out to the museum in the morning and learned about both music and history. It was very interesting to see the different instruments that were used to play music through history. We also learned about modern music in our afternoon music lesson and had fun singing and dancing.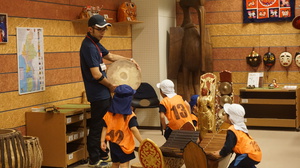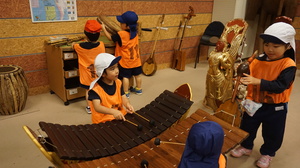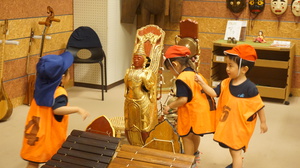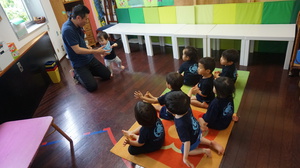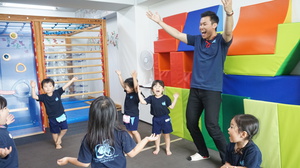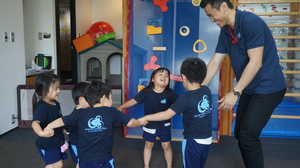 This coming month we will be working a lot with water and sand, with our goal being to understand how things fill and then spill out of different containers. We will have lots of fun playing with water and observing how it moves to fill different shapes of containers. We will also use it to do work in making objects float and move. Possibly most fitting, we will see how water helps us feel cooler in the hot heat of coming summer months and how we can use sand to build things at the beach.
Today we learned about different foods in our cooking lesson. The lessons included types of foods and different ingredients, and in the end we made some fun cupcakes!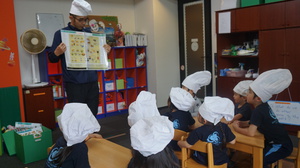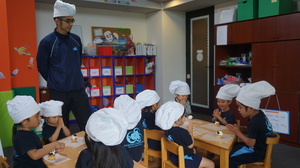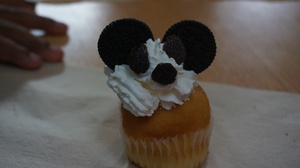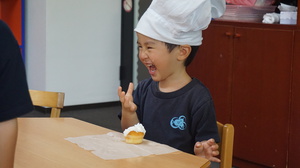 The students kicked off their day with an amazing art class with Mr. Dover in the morning.
The Butterfly (2 yr old) and the Caterpillar class were all sitting nicely while listening intently to Mr. Dover as he reviewed them
the color names. Then the Ladybug class had a small birthday party for one of their classmates.
We finished our day with a great adventure in the small park across our school. We want to thank our amazing moms who
volunteered to help take the students out. It was indeed a fun filled day!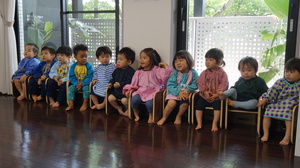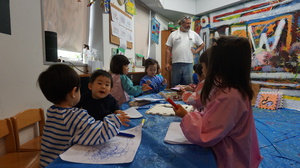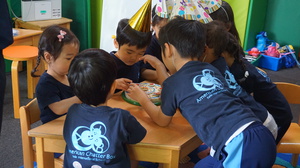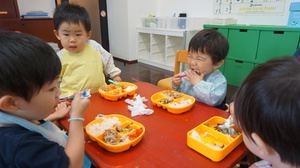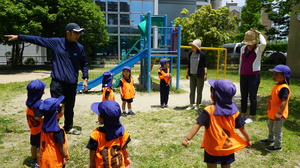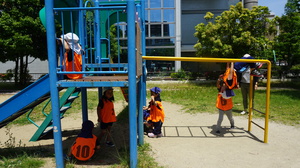 5/28(月) Cooking lesson
可愛くておいしいCupcakeを作ります。

5/29(火) 授業参観&保護者会
10:30-11:00 授業参観
11:00-11:45 保護者会
たくさんの保護者様のご参加をお待ちしております。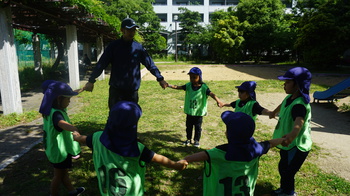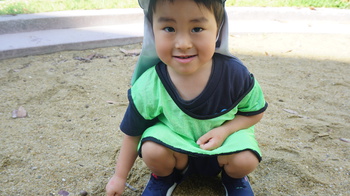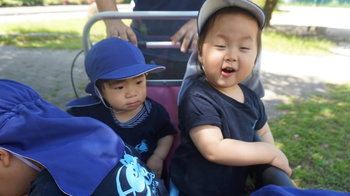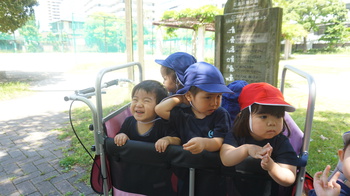 Our day started outside in the warm sun with some laps around the sandbox and fun on the jungle gym. The school's new cart was put into action and it's evident from the pictures that everyone enjoyed being pushed around
Today we did not have a chance to go out due to the poor weather, but we had a wonderful time indoors today with our music lessons and learning about transportation. It was a very high energy day and brightened up the day.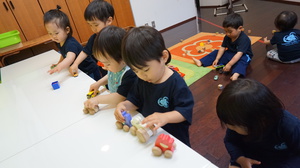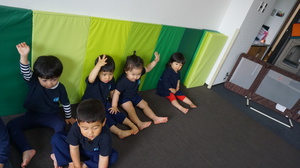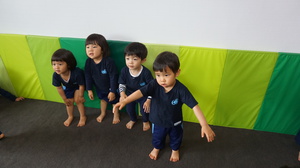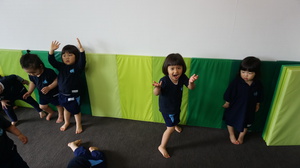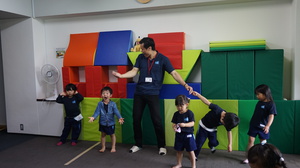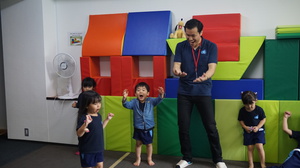 « 2018年4月 | メインページ | アーカイブ | 2018年6月 »