HOME > KEIKIインターナショナルスクールブログ > アーカイブ > 2017年11月
KEIKIインターナショナルスクールブログ 2017年11月
It was the last day where students learned about the different kind of doctors. All the student haad to say which kind they want to be - some of the names were difficult but students had fun!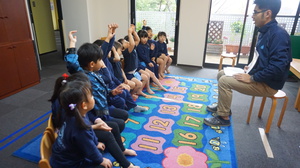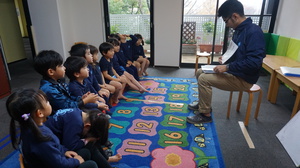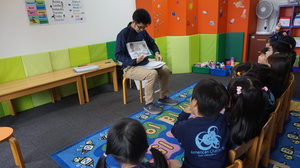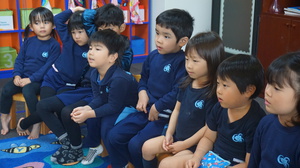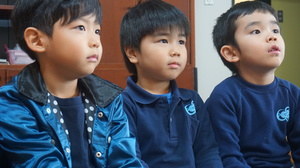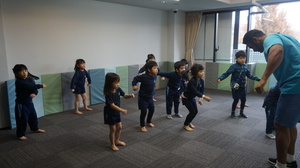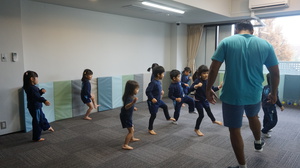 December and January Lesson Plan
-Reggio Emillia
December Reggio Emillia Activities will be on all shapes and sizes.
January Reggio Emillia Activities will be about filling and spilling.
-Kid-Fit
Students will learn about their mouth. (why the teeth are important, how to brush them properly and why we should brush their tongues and gums too; they shouldn't put hard objects in their mouths or others food/drugs; what germs are and how to get rid of them; what to do when they need to sneeze and cough; the most important way to have well-washed hands and keep them out of their mouth, eyes, ears, and nose.)
-STEM
December STEM Theme is Categorizing and Sorting.
They will categorize and sort different blocks, toys, everyday objects, clothes and books.
January STEM Theme is Chemistry.
They will learn about chemistry in cooking and baking.
-Medical
December is the festive season, and often a lot of eating! Children will learn about the Gastrointestinal System for this month.
January
A new year is here! For our medical lesson children will learn about the mysterious substance that runs in our bodies - blood.
Caterpillar and Butterfly(2yrs) students enjoyed a special apron theater presentation of the fairy tale "The Bremen Town Musicians". Students made the animal sounds along with the donkey, dog, cat and rooster characters.
After story time, we practiced spinning tops and enjoyed playing with fall leaves and toy cars and trucks.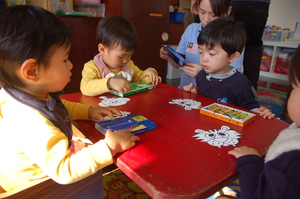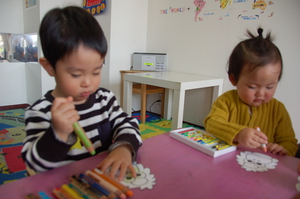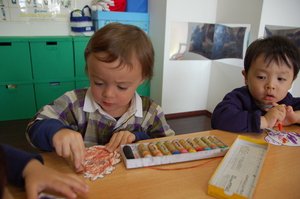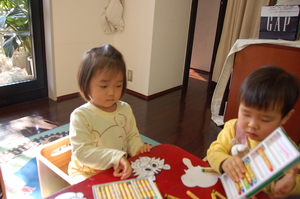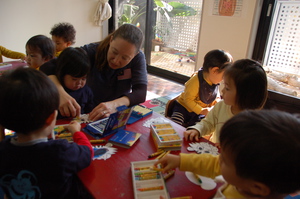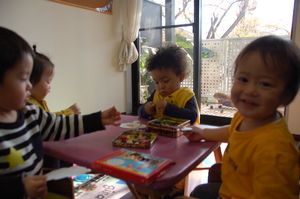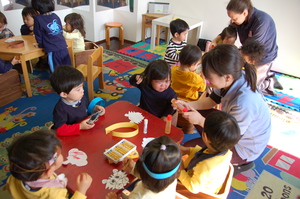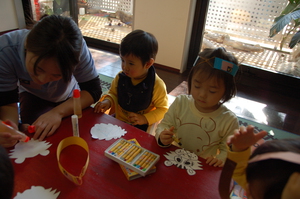 Keiki students celebrated global day. It was Malaysia day. Kids were looking so pretty, dressed in royal color (yellow) of Malaysia. Students made malaysian game (congkak) craft and malaysian animals face masks. Students wore traditional malaysian dresses and danced on malaysian songs.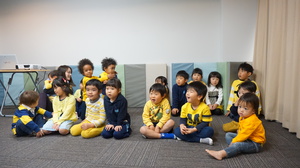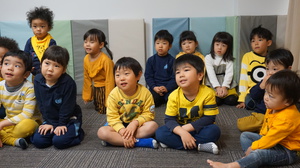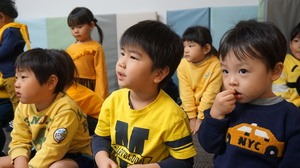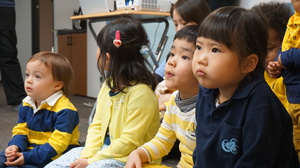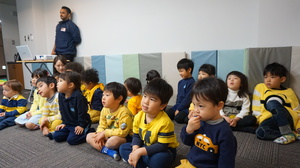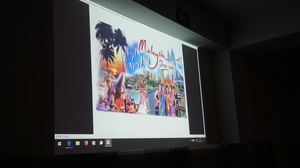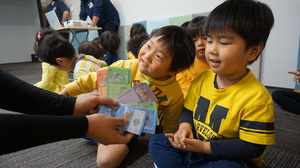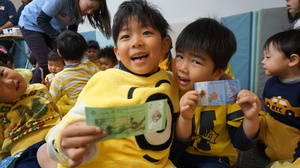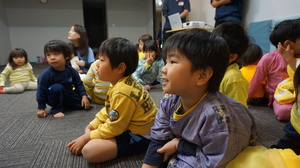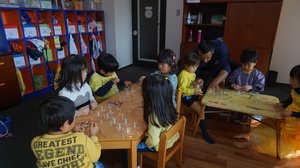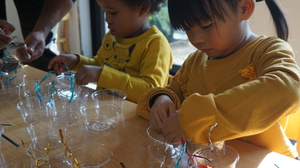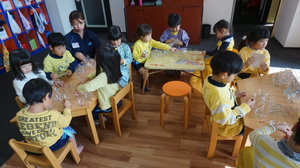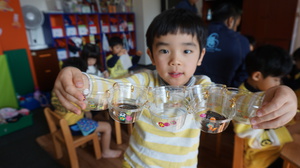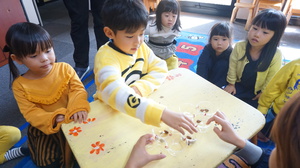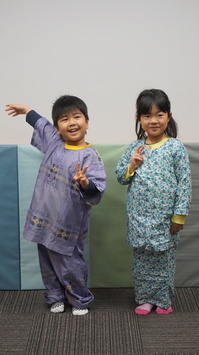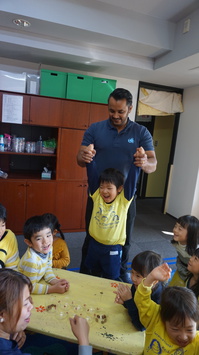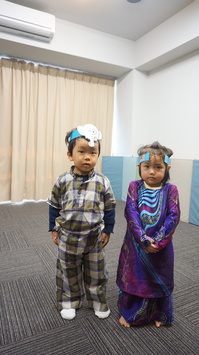 Today we focused on both color recognition and and the use of markers and paint in the art lesson with Mr.Dover. The students were very excited to match the colors of balls and buckets and were very active in creating their art today.
Special thanks to Mrs.Nabeshima for joining our adventure in the park today.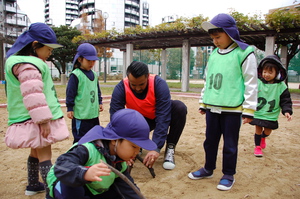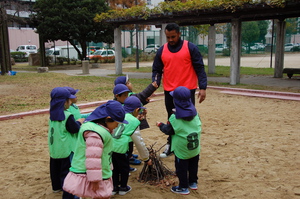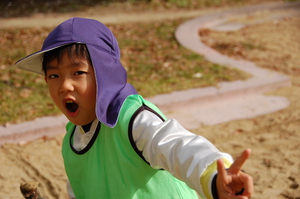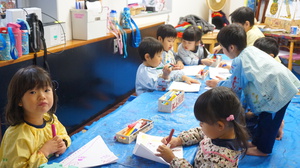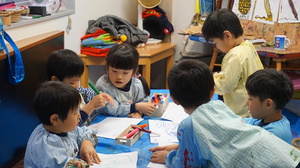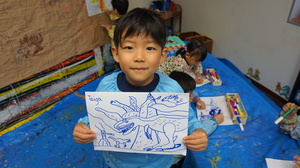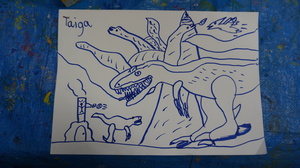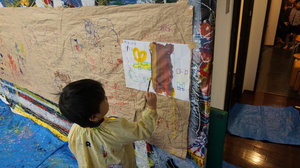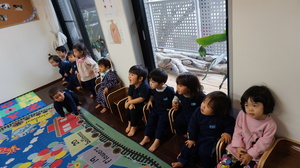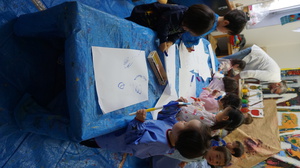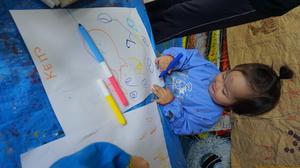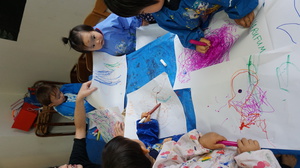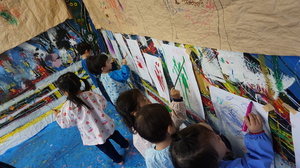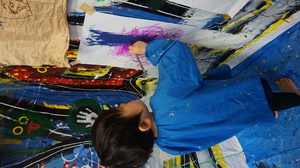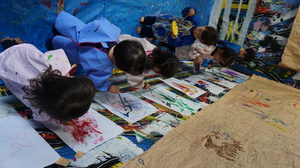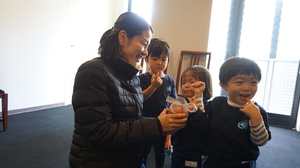 In medical lesson, Kids carried on learning different types of doctors and their specialities, difference between normal doctors and surgeons.
For thanks giving some students went to meet and thank real life heros fire fighters and police officers. Kids were so happy to see and experience equipments and vehicles used by fire fighters and police officers.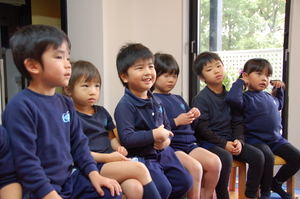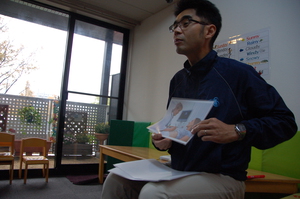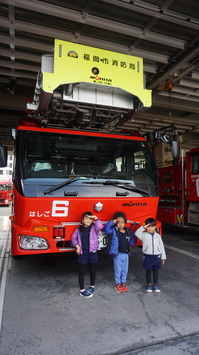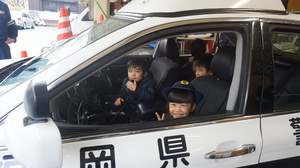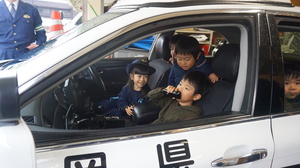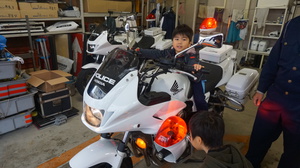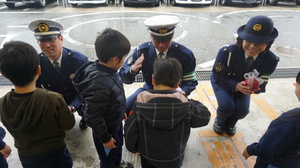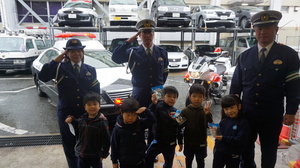 Catterpillar class students practiced their song for christmas party. After the sit-down lesson time,students enjoyed rolling clay into balls, tossing balls at a velcro target, and singing and pretending to be buses driving around town. Each activity realated to our November theme of learning about things that roll and spin.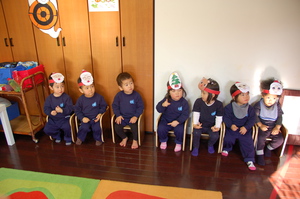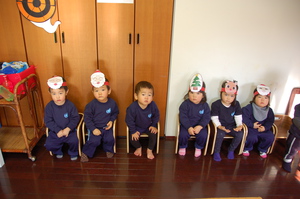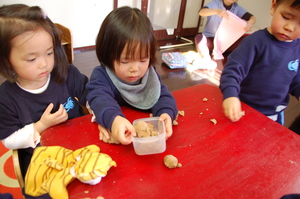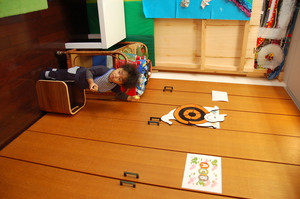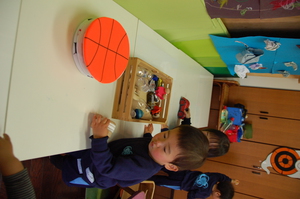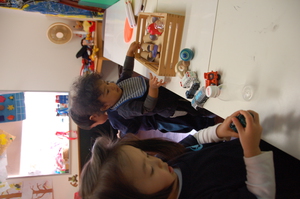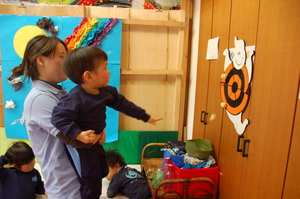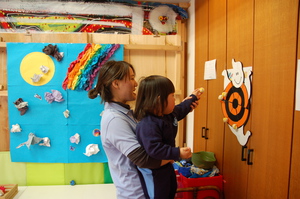 Butterfly (3yrs) and Ladybug students did their Christmas performances rehearsals. Thanks to Miss.Reiko for checking kids rehearsal and for valuable advices to students, beside your busy schedule.
In the afternoon students went out for a nature science lesson.It was little windy and chilly but that wasn't going to stop the kids for going out. Kids were full of energy and had alot of fun.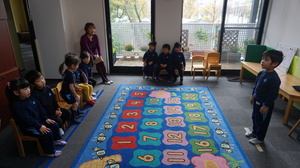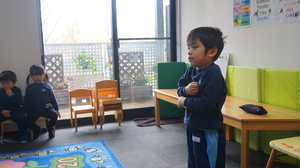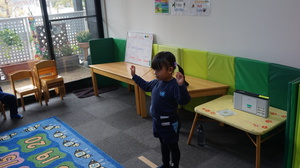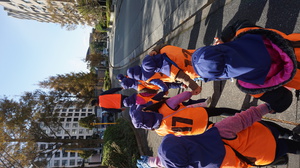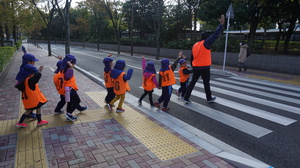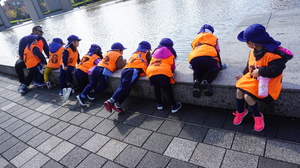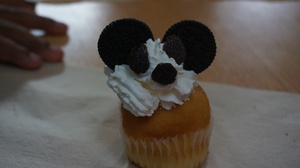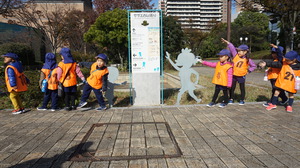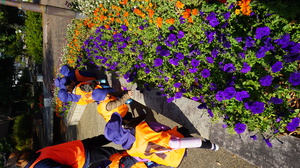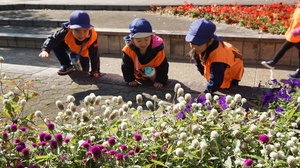 Kids had blast playing with colorful ballons. The kids are getting resourseful and smarter as they practically apply what they learnt in their STEM class. They built their own castles out of sand and branches. So great !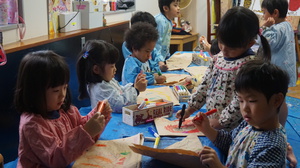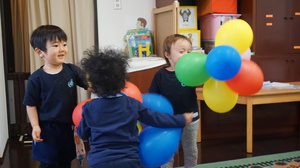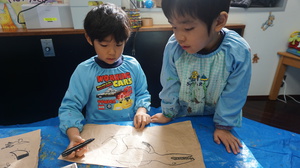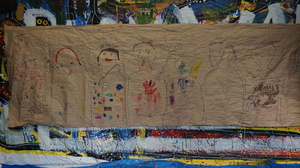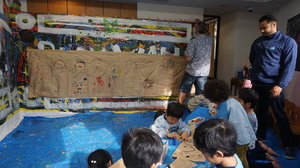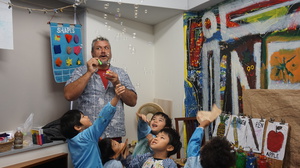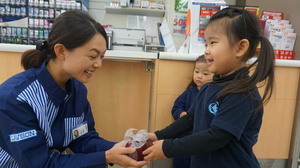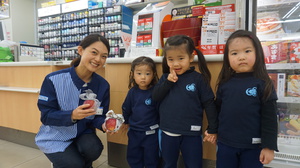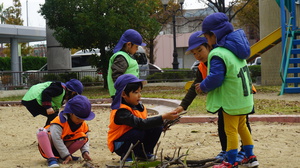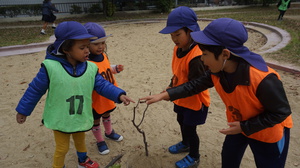 « 2017年10月 | メインページ | アーカイブ | 2017年12月 »