HOME > KEIKIインターナショナルスクールブログ > 9ページ目
KEIKIインターナショナルスクールブログ 9ページ目
Thursday started off with Show & Tell after a game of hide and seek. Everyone did great and talked enthusiastically about what they brought. Well done guys! From next week we will also add a song for everyone to sing before the lesson. It's the Sing & Tell song!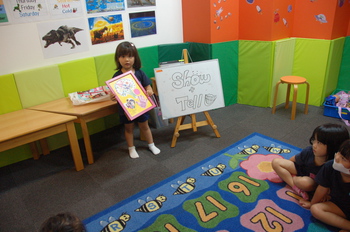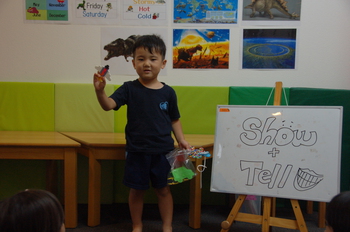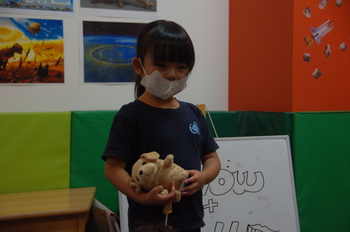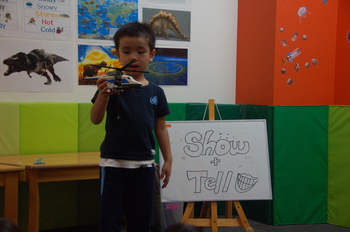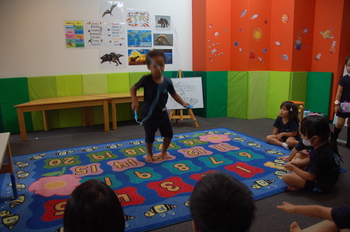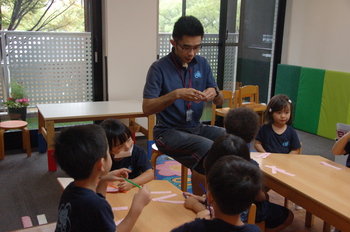 This was followed up by the STEAM lesson, where students continued learning about flight, this time focusing on the glider and air resistance.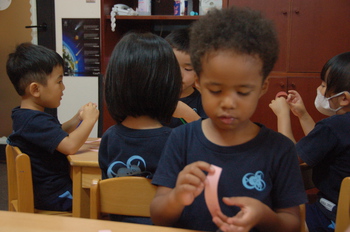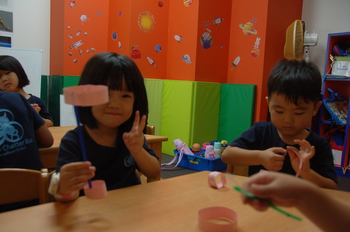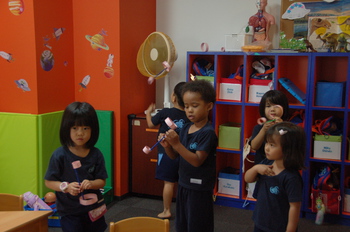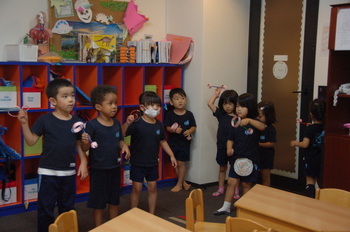 The small kids had fun learning phonics and did very well interacting with the teachers.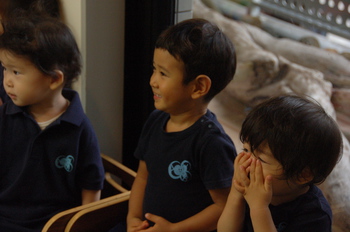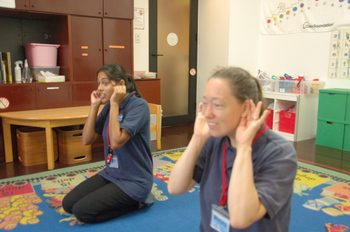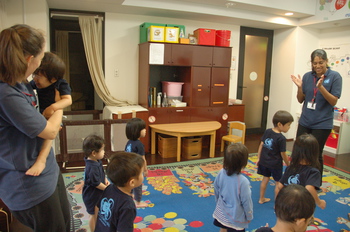 Kid Fit came after lunch (stir fried beef!) while the smaller kids practised their dances for Sports Day.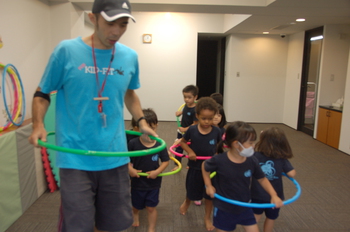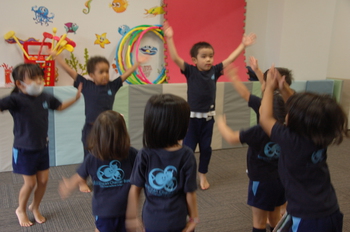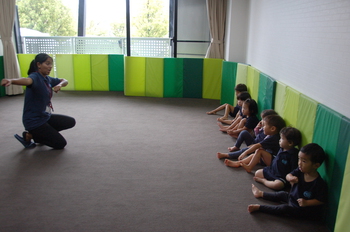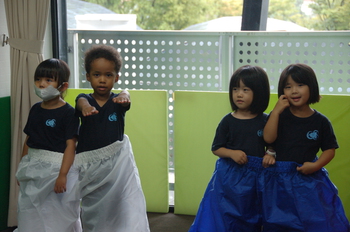 Today`s lesson was about naming the parts of our faces. We named them by singing along with the Teddy bear song.
In the afternoon we had sports day practice and we danced a lot!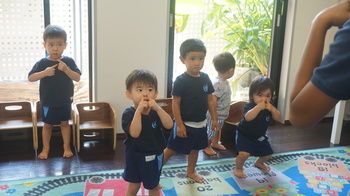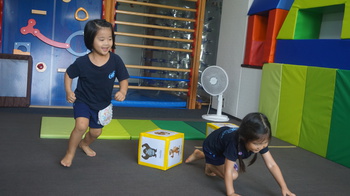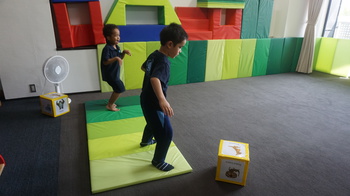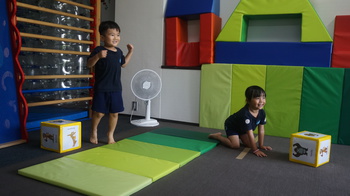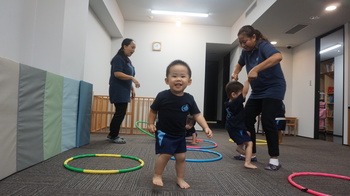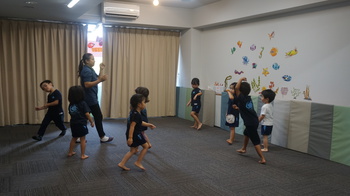 Today was Keiki International Open School Day!
All the students impressed the future students with their
creative skill in the art class and intelligence in the medical lesson.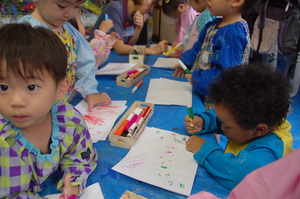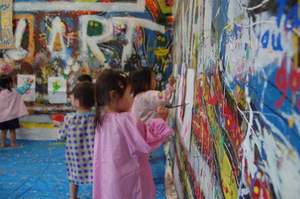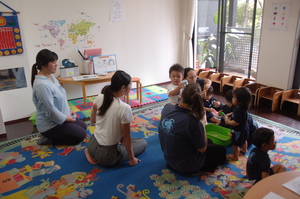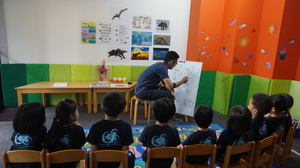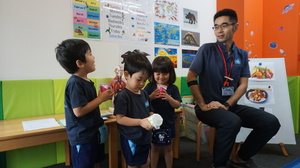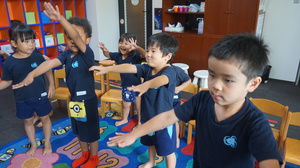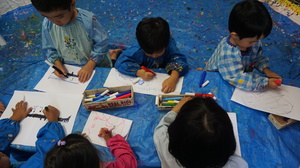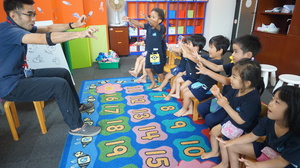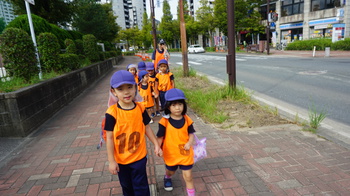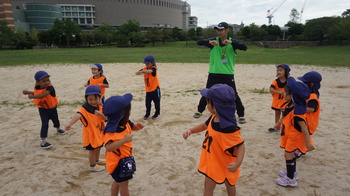 Excursion! Excursion! Excursion! We took the kids outdoors today to the park opposite of Yahoo Dome for their first outing together - everyone had a great time! After a breif stretch and a review of the rules the kids were off!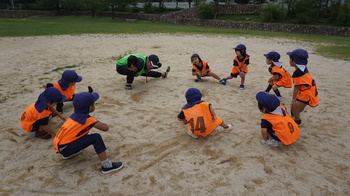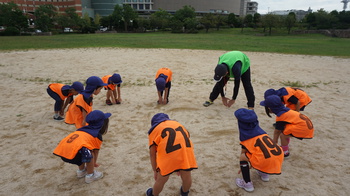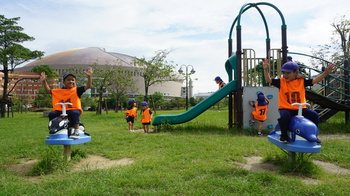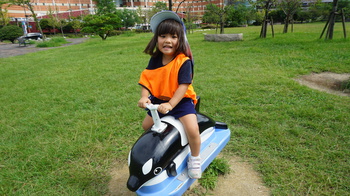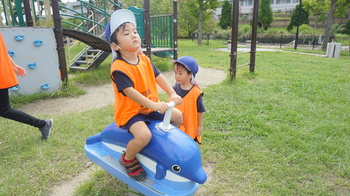 Activities included looking for grasshoppers, playing soccer and playing on the slide. Everyone learned how to take turns on the marine animal rides at the park. Well done!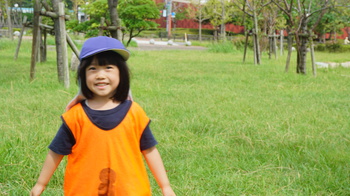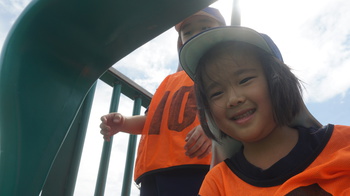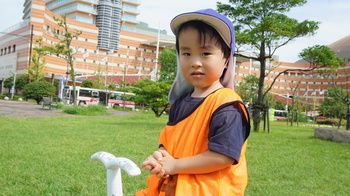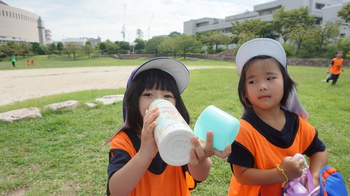 After close to two hours of fun the kids started setting out their mats and took out their lunchboxes. I don't think that I have ever seen the kids eat so fast before - they sure like their home made lunch!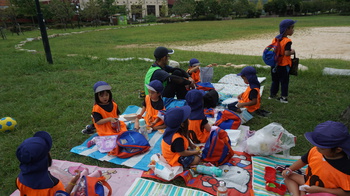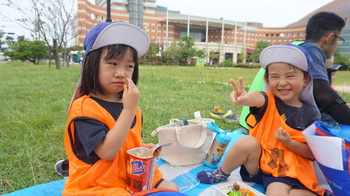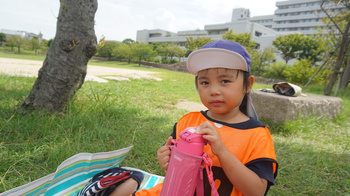 While the initial excursion schedule included a visit to the museum in the afternoon, this had to be cancelled as the clouds had darkened and we did not want to be caught out in the rain. Everyone was very sporting about it, and we decided to practise for Sports Day indoors instead.
Not to be left behind, the little kids also ventured outside. There they focused to exploring the different kinds of texture to be found in their immediate surroundings.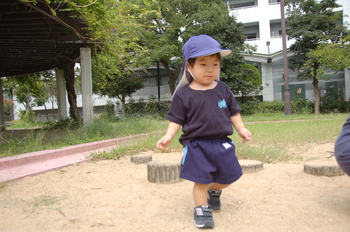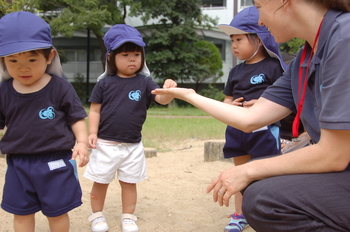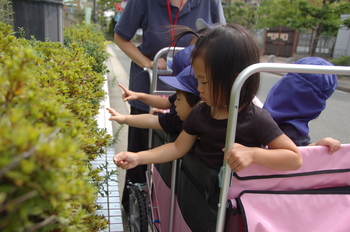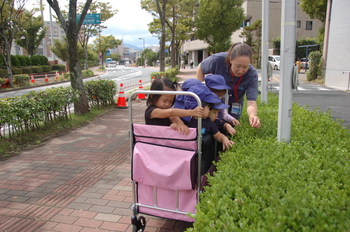 Keiki International Schoolの保護者様

明日9月14日はオープンスクールを実施いたします。
そのため通常レッスンより一部内容を変更して
お子様に過ごして頂きます。
どうぞよろしくお願い申し上げます。


American Chatter Box
Today was another busy day !
We started the day by going to the park and exploring nature, after which we went to the local library and everyone picked out a book they liked.
The second half was Music lesson and Kid-Fit!
Of course we were in high sprits for it !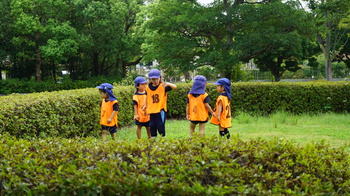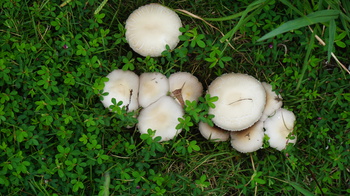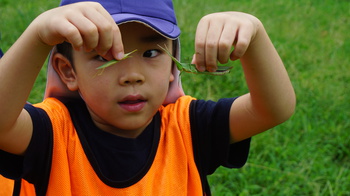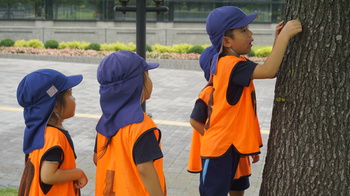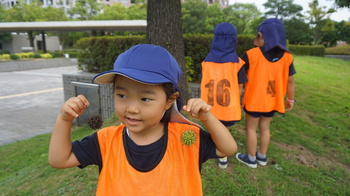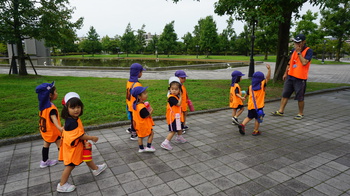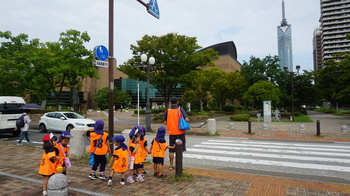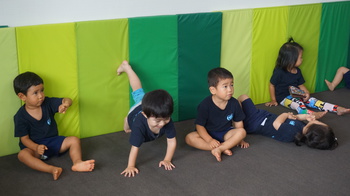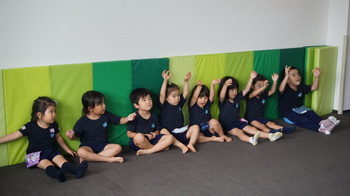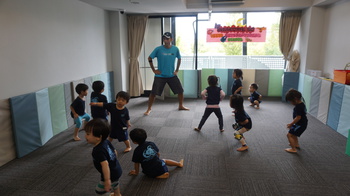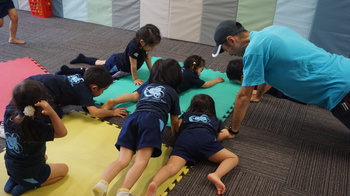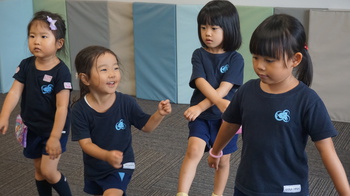 Todays lesson was about making airplanes and learning about the 12 months.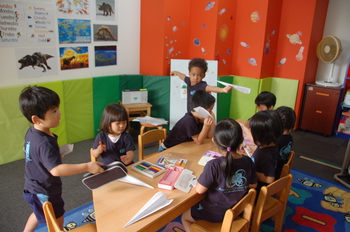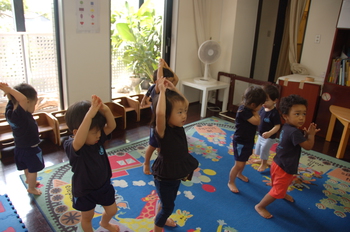 What can we do when our eyes are closed?
We can hear,feel and smell to find out who it is!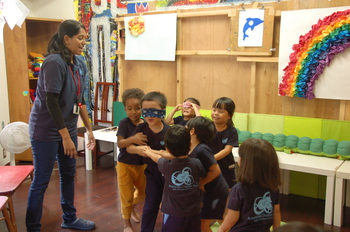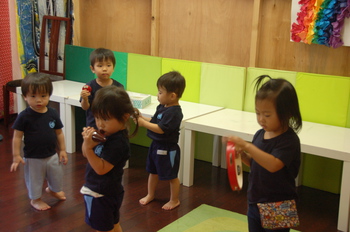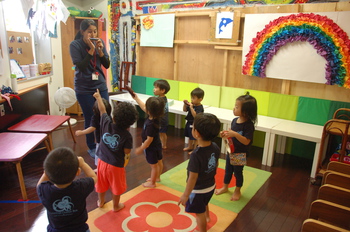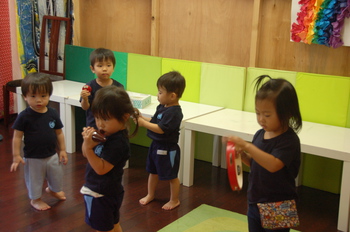 We warmed our bodies with Kid-Fit so that we could always be active!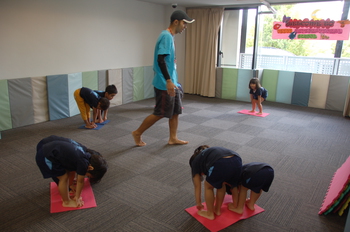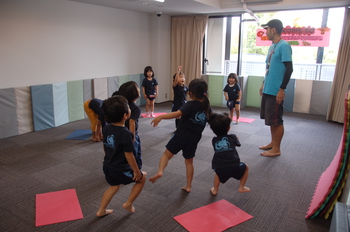 We had so much fun mixing colors with our hands and the roller in craft class today.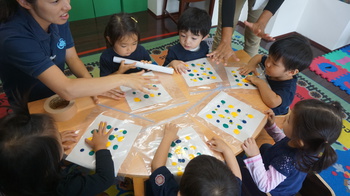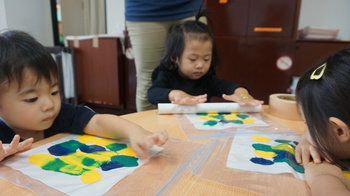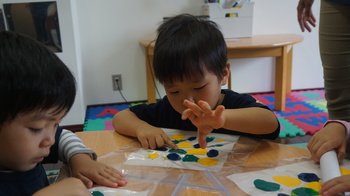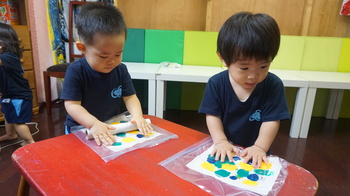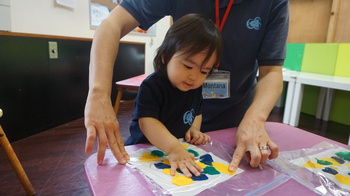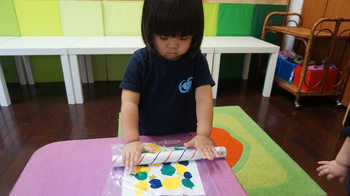 Today`s weather was so nice that we had to go out and explore the park !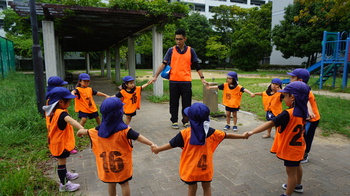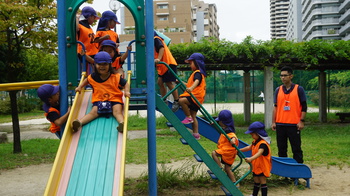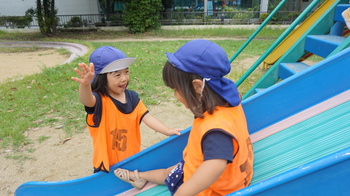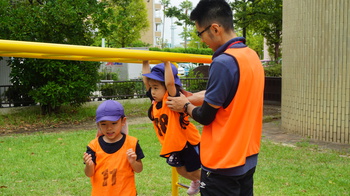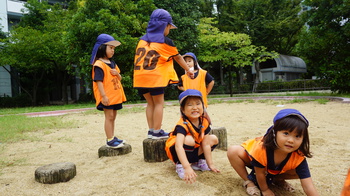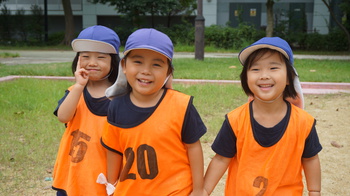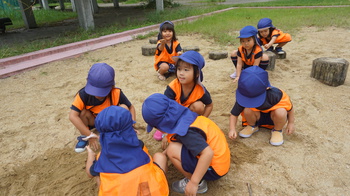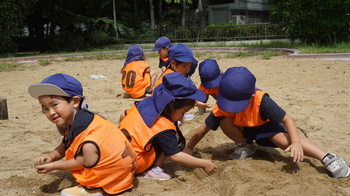 All students were armed and ready for a loaded Friday. Here they are shouting "POWER!".
First, they headed to their art class with Mr. Dover. They showed off their creative side by
mixing different colors and shapes together to produce wonderful pieces of art.

They had an insightful medical lesson. They learnt about the sense of smell. Everyone paid
attetion to the lesson. They practiced saying "I smell something .... (yummy, fragrant, stinky, etc.).
They also played the "What`s this game" where one student will stand in front of the clas and his/her
classmates will have to identify which part if the body he/she is pointing at. They took turns!
Most of them already know more than the basic parts of the body. Awesome kids!

We always keep them busy by letting them play some board games after they finish eating their lunch.
They concluded the day with a water play in the pool. And also, that was the last for this school year
as the weather is starting to cool down.

Bye fun summer! And cheers for autumn memories ahead!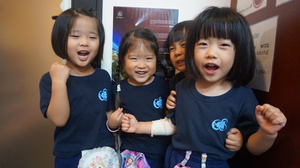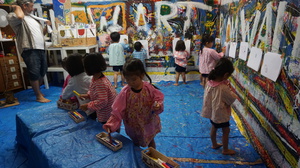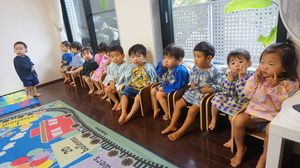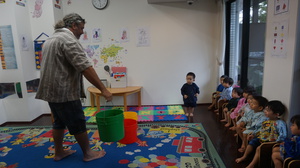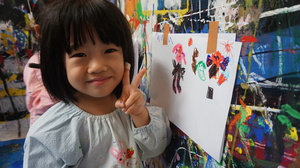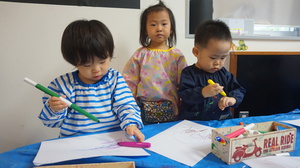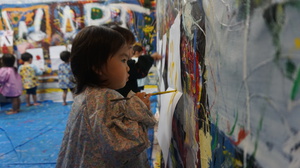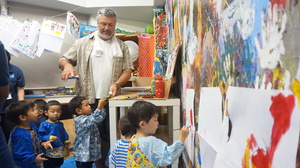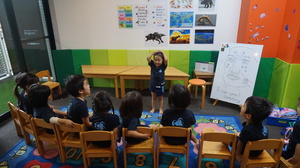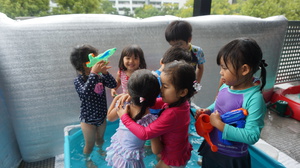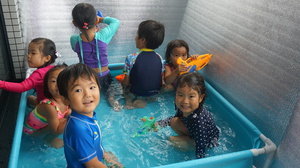 <&lt前のページへ|1|2|3|4|5|6|7|8|9|10|次のページへ>>
100件以降の記事はアーカイブからご覧いただけます。