HOME > KEIKIインターナショナルスクールブログ > 6ページ目
KEIKIインターナショナルスクールブログ 6ページ目
Today we painted a lot but we also played with marker tops.
We made monster hands with them!
Today's sentence was " Lets clean up!".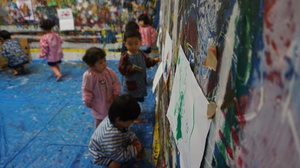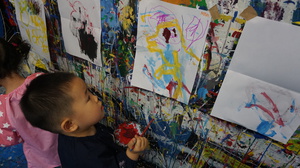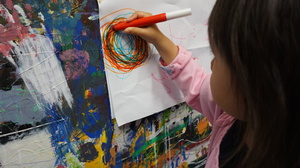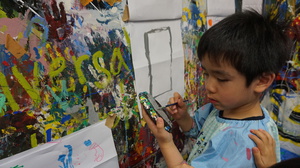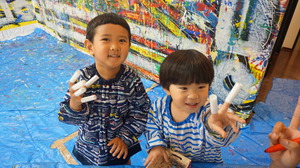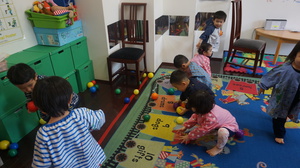 One type of hobby is reading!
Hence, our students
partnered with each other and read books today.
They also helped one another to read difficult words.
Today's question was "Can I read this book?"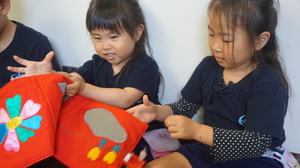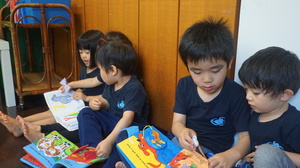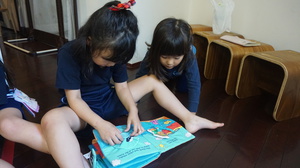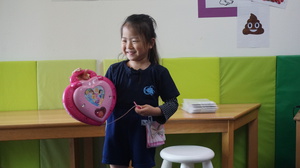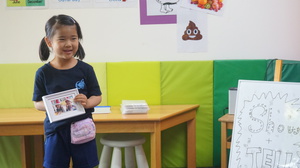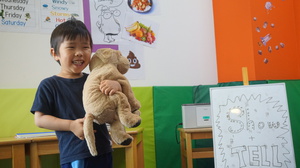 Our students were so excited to play recorders in music class.
We love singing a lot but we love playing instruments even more!
Today's question is "How do you play a recorder?"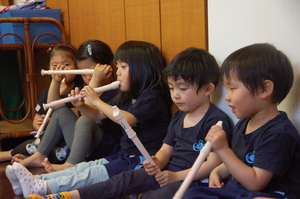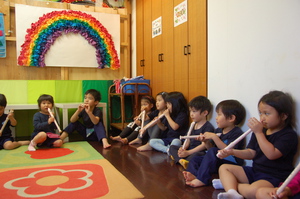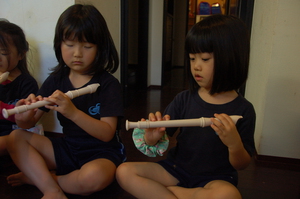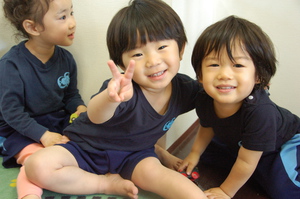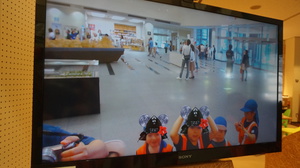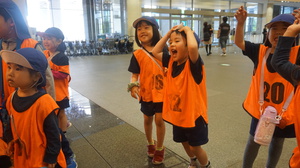 Today the sky cleared out so we went out to play soccer and draw on the ground.
We collected a lot of stamps in Reggio Emilia class.
The students had fun pretending to be teachers!
We asked questions and gave each other stamps!
Today's question was "How are you?".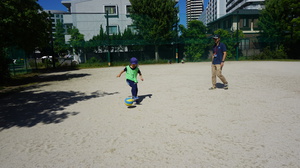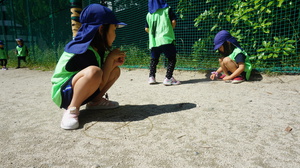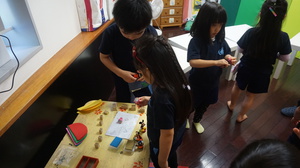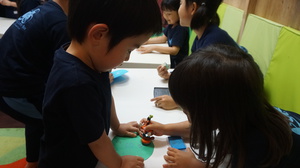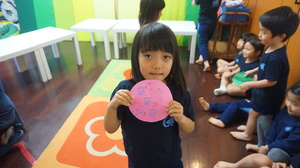 This month's craft was based on the theme "Hobbies".
Hence the older students made flutes from straws and the younger students made apple bells from paper cups.
Today's sentence was " Cut the straws" and "Glue the paper".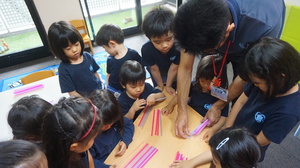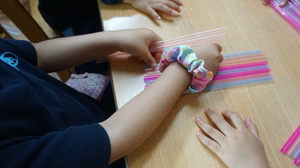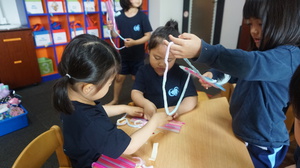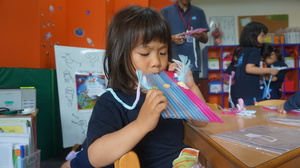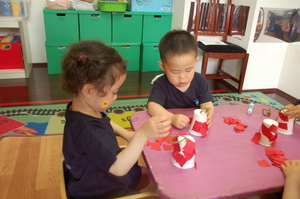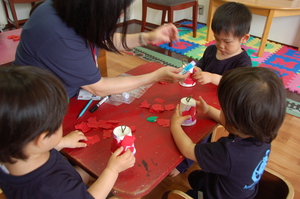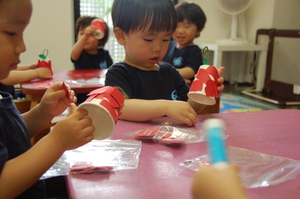 5月スナックタイムに下記のサンコーのお菓子が追加になりました。

・えびスナック


Painting is so much fun!
We were waiting for Mr Dover's class, where we can paint anything that comes to our minds.
Today's question was "How is the weather?".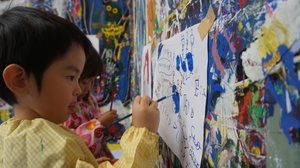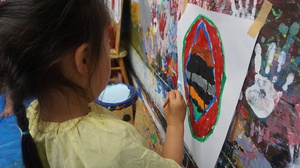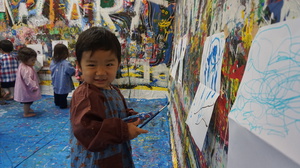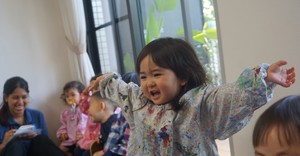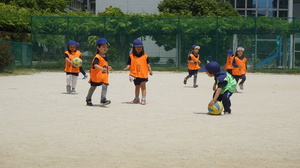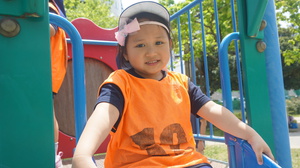 Today we danced a lot!
In Reggio Emilia, we tried to dance the limbo dance. It got harder as the height of the rope reduced.
All the students confidently talked about the things they brought for Show-and-Tell.
Today's sentence was "Let's do the limbo dance!".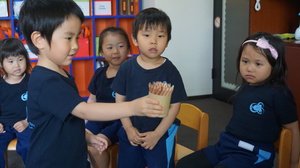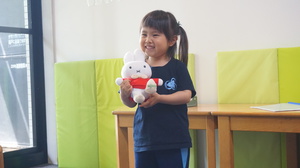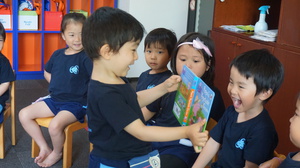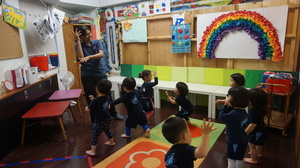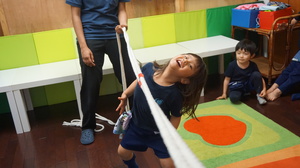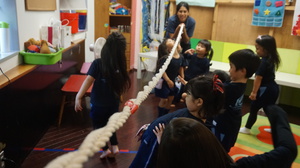 Today, at the museum we played a lot of traditional indoor games. After lunch we tried hard to balance on the foam rollers.
Our last lesson was music, where we used up all our energy by singing and dancing!
Today's question was "What do you want to do?"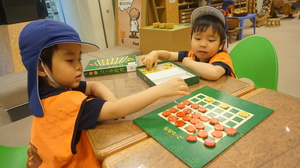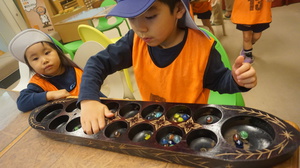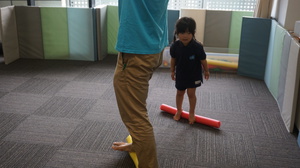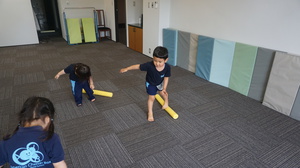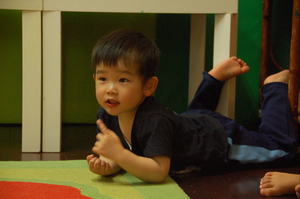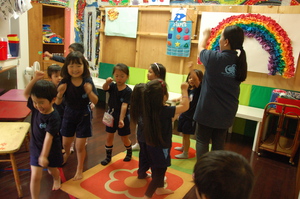 Today we went out for a stroll. We made sure to look both sides before we crossed.
We talked about firetruck and ambulance as we passed them!
It was cooking today!
We enjoyed making fruit crackers!
Today's question was "What can you see?".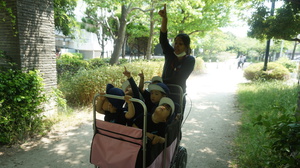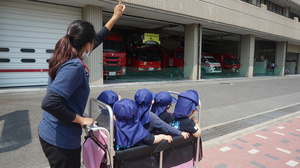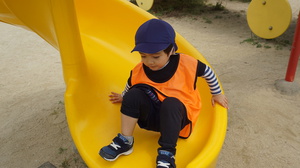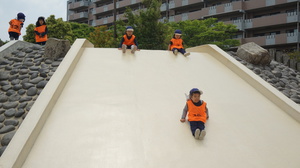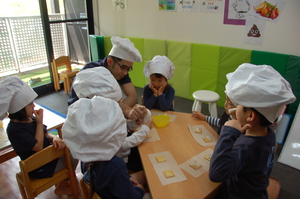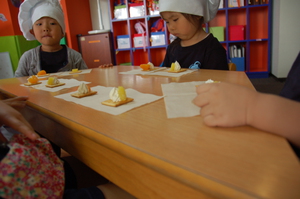 <&lt前のページへ|1|2|3|4|5|6|7|8|9|10|次のページへ>>
100件以降の記事はアーカイブからご覧いただけます。