HOME > KEIKIインターナショナルスクールブログ > 4ページ目
KEIKIインターナショナルスクールブログ 4ページ目
Everyone was oozing with lots of energy and enjoyed all the lessons today.
Today`s sentence of the day was "What did you see in the zoo yesterday?".
Here are a couple of photos from yesterday`s trip to the zoo.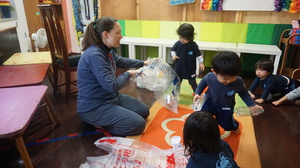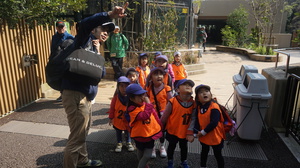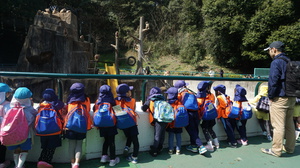 It was a bit lonely without the bigger kids in the school. They went to see different animals in the zoo!
However we went out to the park nearby and ran a lot. It was such a lovely day to exercise and play!
Today's phrase is " Cam you catch me?"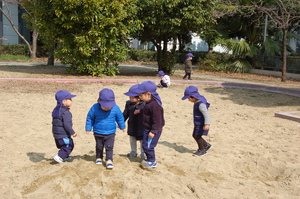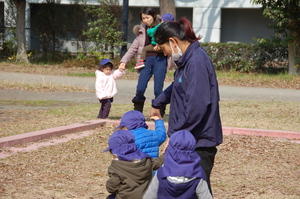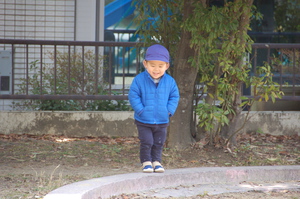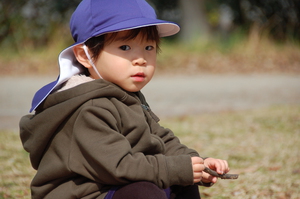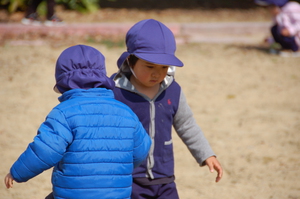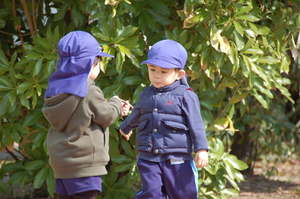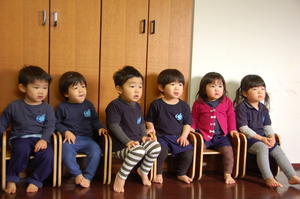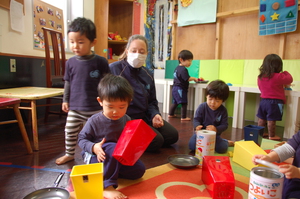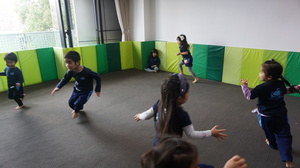 E
veryone was so attentive and enthusiastic today! The gloomy weather did not stop
everyone from having fun.
Today`s sentence of the day was "Where are we going tomorrow?".
We hope you enjoy the zoo trip tomorrow!
3月5日(火)  Ladybug,Butterfly3 遠足 福岡市動物園

3月10日(日) チャレンジデー

Spring is just around the corner! Hence, the students art work theme was centered in things they
see in spring such as flowers. Their artworks were as colorful and alive as spring!
Today`s question of the day was, "What do we celebrate on the third of March?".
We hope you all enjoy the small treat you got from school for Hinamatsuri.
Have a good weekend!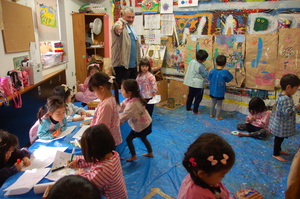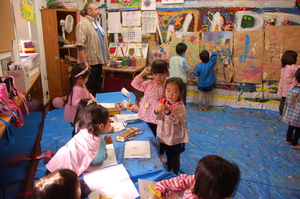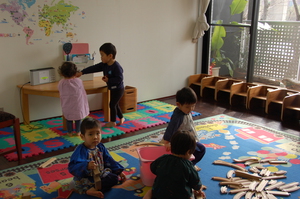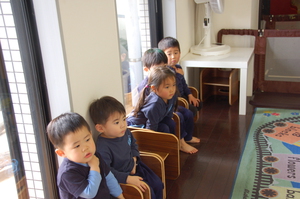 3月スナックタイムのお菓子では下記のサンコーのお菓子を使います。

・はとむぎおこし
・かりポテスナック
.胚芽ビスケット
・胚芽スティック

お不明な点がございましたら、いつでもお尋ねください。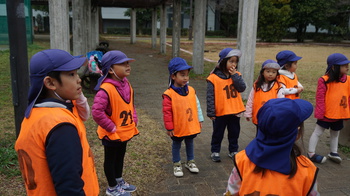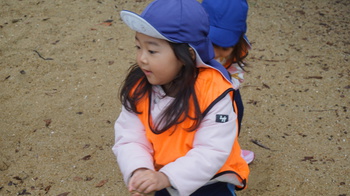 After a brief run around in the park the students got back to class for a fun class of STEAM, where they learned that you just can't push matter around;)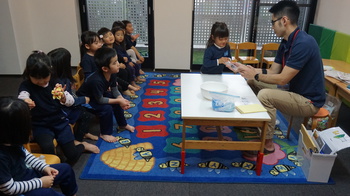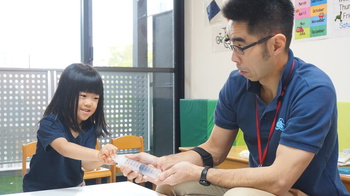 I cannot say enough good things about our Writing Class; everyone makes such a great effort and I must say that they have all improved over the last few weeks! Well done everyone!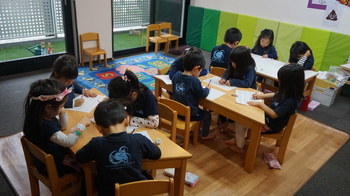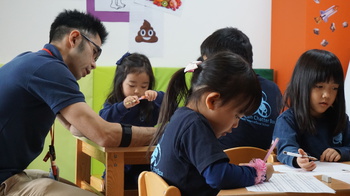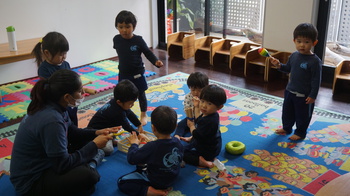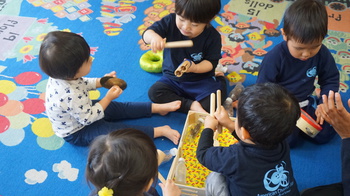 Reggio class was a game of musical chairs with the students in charge of the music! Everyone had a great laugh and all except the winner had the chance to control the dial.
Today's question of the day is: What comes after winter?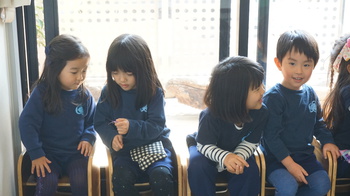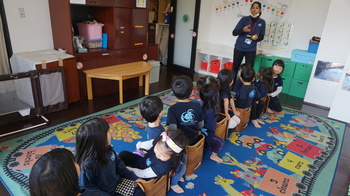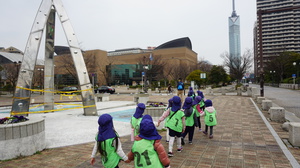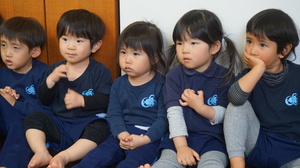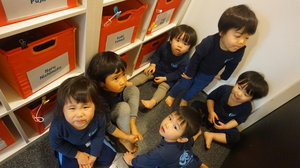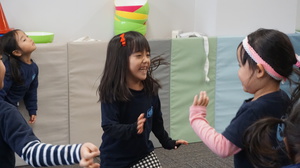 It was a lot of fun reading books from the different parts of the world and learning different kinds of music.
Today`s sentence of the day was "What book did you read in the library?".
Today we had cooking and we made heart shaped pie! In reggio emilla we tested our memory by playing the
memory game. It was so much fun! We also used buckets as drums to cheer our team mates!
Today's sentence is "Where is the color ______?"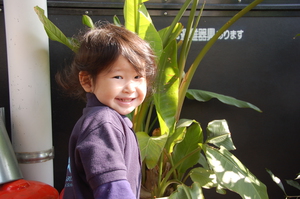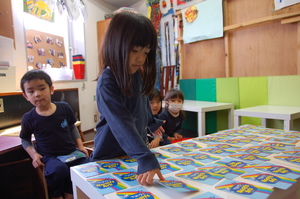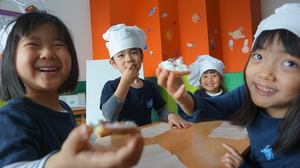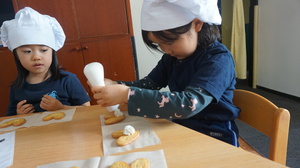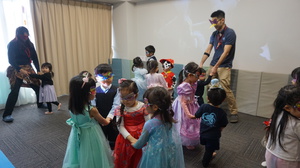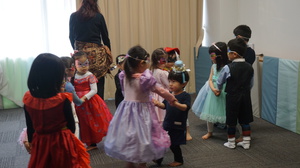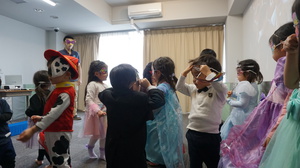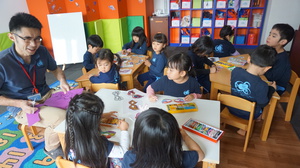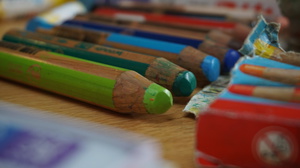 Keiki held its very own masquerade ball which was attended by our Keiki students.
They participated by making their own masks, playing different games, and learning
how to dance to the music. Everyone had a good time!
Today`s question of the day was "Who was your partner?".
<&lt前のページへ|1|2|3|4|5|6|7|8|9|10|次のページへ>>
100件以降の記事はアーカイブからご覧いただけます。